Times, they are a-changin'. If you haven't noticed, we've moved away from a world of isolating cubicles, ancient fax machines and the 30-minute "lunch break". Today, contemporary open-concept workspaces complete with floor to ceiling windows and office mini-kitchens filled with goodies (free, mind you) are all the rage. And work-life balance is becoming a company's top priority in order to lure in talented millennials and to keep their experienced full-time moms and dads.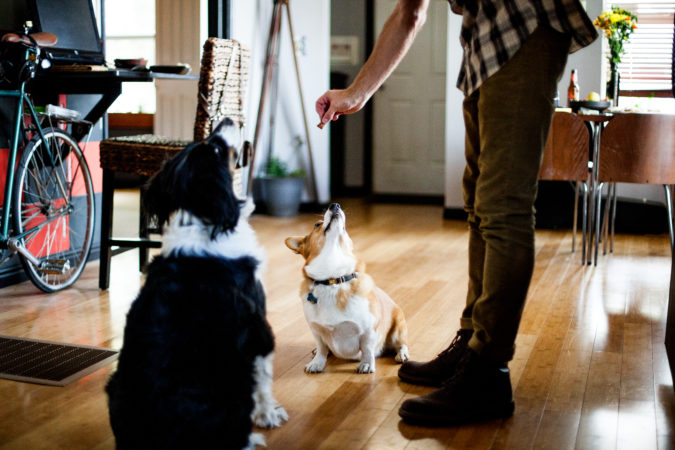 Sometimes, at our office, you'll often find more dogs than humans. There are probably some people who prefer it that way, quite frankly. Companies are simply becoming more casual. This doesn't mean less professional, just more relaxed; perhaps you could even say they feel less pretentious. And we prefer it that way.
Like it or not, this is also translating into real estate. And one dog-gone good example is where pets are concerned.
For years real estate agents have been warning sellers to hide their pets. Certainly no one wants to enter a home to the unpleasant aroma of wet dog or worse yet, infamous cat pee. Stepping in a pile of you-know-what as you check out the view in the backyard is a definite turnoff. And massive amounts of animal hair is just plain old disgusting to even the devout of pet-lovers. Stellar presentation of your home is still the ultimate goal if you want to sell your home quickly and for top dollar.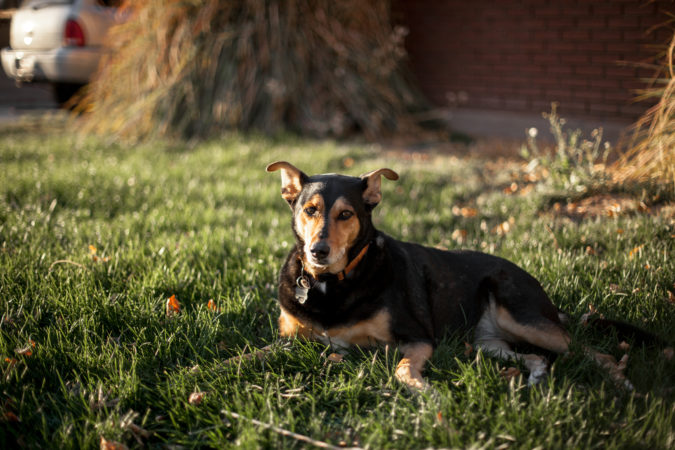 That being said, some buyers are look at homes with children in mind but the same amount look for their pet in mind. "Does it have a yard?" "Is it fenced?" "Where is the closest trail or dog park?" "This mudroom would be perfect for the kennel space we need." I could go on. The thought that goes into providing the right living space for a dog is incredible. As the owner of a dog-human that has three dog beds and a dresser of her own, I get it.
The latest trends and considerations in pet-friendly home design include:
– Custom built-ins for pet supplies and pull-out food and water dishes
– Durable and pet-resilient floor such as carpet tiles, crypton flooring and bolyu woven vinyl
– In-home pet wash stations
– Indoor "pet area" in custom home floor plans
– Pet-friendly window height
So, join the muvement. Happily, yet tastefully, display your pet's belongings. Show sellers that this is the perfect house for their four-legged friends. Just don't forget to pick up the you-know-what. We've got to draw the line somewhere.
Did you know? These are the the most dog-friendly cities in the U.S.:
San Francisco, CA
Las Vegas, NV
Denver, CO
Albuquerque, NM
Sacramento, CA
Chicago, IL
Minneapolis, MN
Tuscon, AZ
New York, NY
Read more: Most Dog Friendly Cities
Julie's 5 Favorite Dog-Themed Movies
Turner & Hooch (1989)
Lady & The Tramp (1955)
Beethoven (1992)
Best In Show (2000)
Homeward Bound (1993)
[Note: I'm well aware that Old Yeller and Marley & Me did not make the list. I've been warned that my sensitive heart can't handle the endings.]
Can you guess what the top dog-friendly cities in the U.S. are?
Best Friends Animal Society – Utah works collaboratively with animal rescues, city shelters and individuals who are dedicated to making Utah a no-kill state. Find out more about adoptions and fundraising events here in Salt Lake by visiting Utah Best Friends.
Give me a shout if you want to talk more about dogs, I mean homes. I'm here to help!
[contact-form to='matt@themuvegroup.com' subject='Dog Days'][contact-field label='Name' type='name' required='1'/][contact-field label='Email' type='email' required='1'/][contact-field label='Phone' type='text' required='1'/][/contact-form]