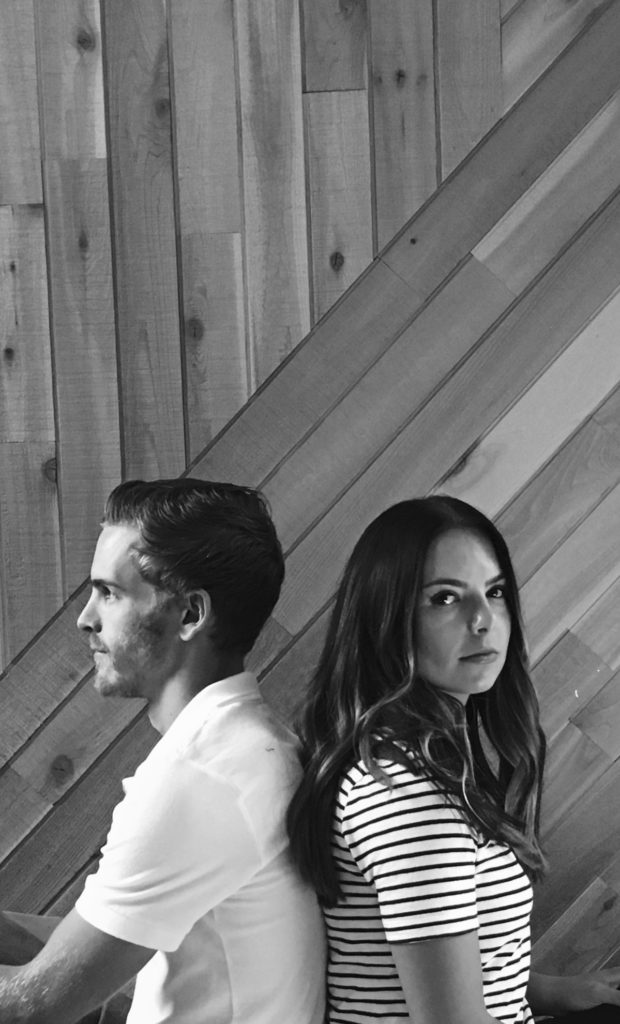 A Ron Molen designed home never has to wait for a date to the prom. It will always have many suitors lining up for a chance to live inside of its walls. It's the old modern, that's new again.
For those that get to live in a home designed by architect, Ron Molen, his legacy is celebrated daily, and emerging designer and developer, Matthew Sneyd and girlfriend, Dana Jorgensen, are intent on doing just that. They want to make it clear that they are not renovating this mid-century home, but rather, restoring it.
As you walk through with Matt, you get a sense that each wooden beam and fleck of paint in the home is to be respected. He doesn't plan on changing much of the original structure. When most people remodel old homes, they demo the originality out of it. They'll re-work all of the framing, tear out vintage flooring and fixtures, and replace them with fixtures and finishes that are mass produced. Matt and Dana are only removing one half of a wall.
"We're keeping almost everything in tact. It was so impeccably designed the first time around, we only need to repair or renew a few things that don't make sense in the modern world, and then sit back and enjoy our living space. That's what happiness is for us."
A lot of people in real estate preach 'location, location, location' but their mantra is more like 'architect, architect, architect.' These houses have stood the test of time and have retained their charm and their individuality.
Molen's homes included bits of whimsy. Some had a fire pole in addition to stairs. One had a slide next to basement stairs. This one has an open atrium in the middle of the house.
The homes are designed to stand the test of time. New or old, these homes are gorgeous and impeccable, and we highly doubt that we'll see Matt and Dana moving anytime soon.
You can also check out our Cliff May revival HERE.
See the updated post with finished photos HERE.
Want more information on how to find and purchase one of these homes? We're happy to help!