Has your heart ever skipped a beat? Maybe you saw the city from a mountaintop. Maybe it was while reading a book that felt real- as if it knew you, or even better, the first time you met someone you knew you would love for a lifetime.
Step through the vibrant teal doors of this Eichler-like home in Holladay, Utah, and you'll still find yourself outside. This classic midmod has a design that I swear is directly inspired by the legendary Joseph Eichler, stays true to the midcentury modernist's vision of inviting the outdoors in with a spacious atrium that serves as the entry and hub of the 5-bedroom, 4-bathroom residence.
This home is enough to make me envious just writing about it. I'm obsessed with the sleek lines of mid-century modern homes — the windows, and the stunning horizontal lines, and this home has it all. It's fresh, airy, but most of all, it's a home that speaks to your soul.
This home, with its curious and friendly face, doesn't adequately prepare you for what is beyond. And when you do find out, all the excitement of the new thinking of the Mid-Century starts to come alive.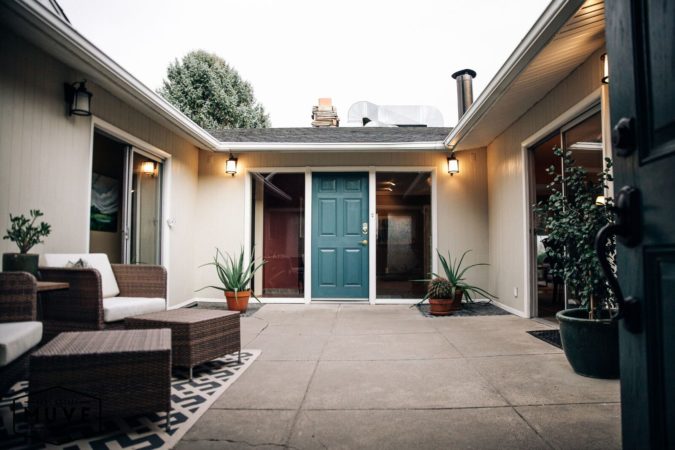 The architecture of this delightful early 60's is truly iconic of the times. The open atrium as you enter extends its lovely light through the living room and then into your backyard private garden. Natural light pours into the home, illuminating each space. The home includes many more classic Modern design features, windows on every wall of the house to let in light in without compromising on privacy.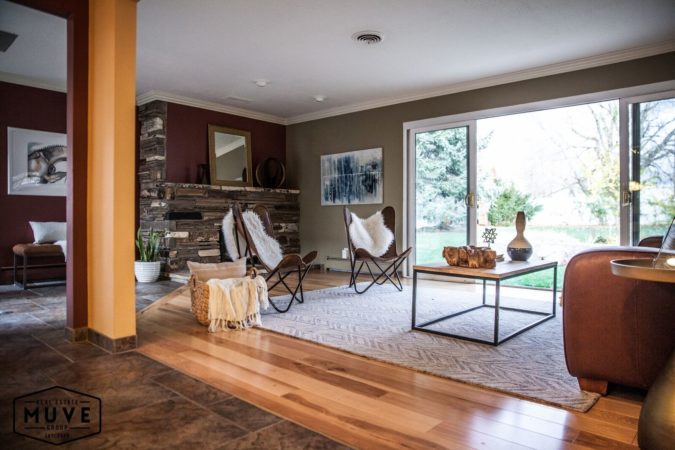 The home has been expanded with care to preserve the structure's spirit. In exemplary MCM fashion, this home includes an squarely open floor plan perfect for entertaining. The spacious kitchen extends into the great room, leading to two dining areas- one inside, and one outside, and a sunny living room complete with a flawless stone fireplace. The almost backyard is just as lovely.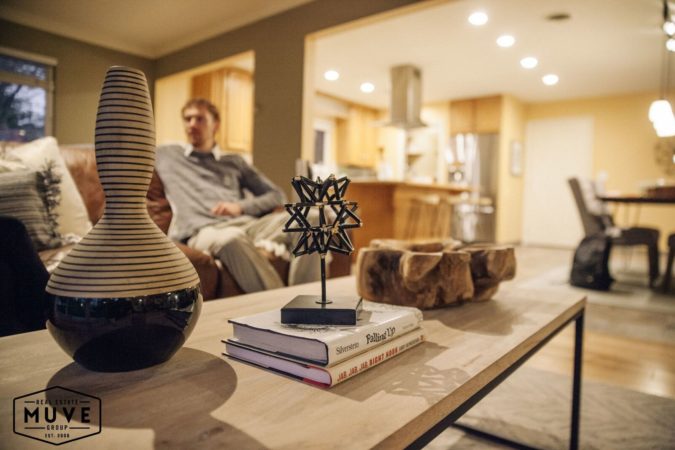 What's more, you ask? It's nestled on a near half acre lot in Holladay. Below the mountain ski-resorts, where skiing and adventure lies at your door-step. The school district is at the top of the class, in the boundaries of Olympus High School.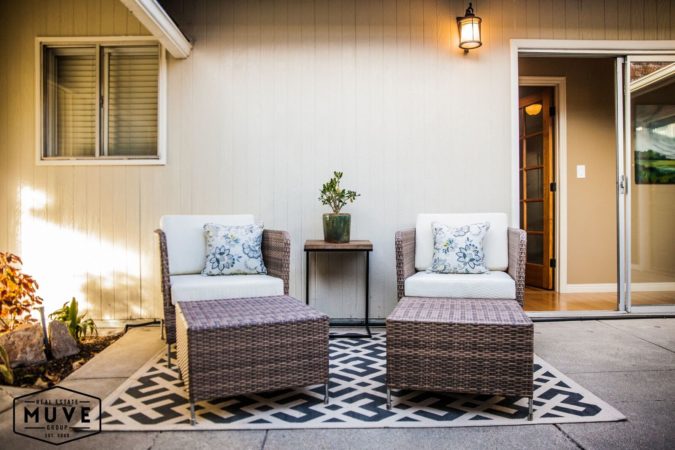 This bright family home is ready to host your next gathering around the kitchen table, carving a turkey and opening gifts while snow falls outside your windows. Winter is coming. Celebrate all of your holidays in Holladay.
[contact-form][contact-field label='Name' type='name' required='1'/][contact-field label='Email' type='email' required='1'/][contact-field label='Phone' type='text'/][contact-field label='Comment' type='textarea' required='1'/][/contact-form]