Salt Lake Valley is smoking hot, and for so many reasons.
Housing prices are escalating within and beyond the valley. Granted, buying a home in a seller's market presents added challenges, but there's still plenty to gain from buying property in Salt Lake City right now. From tree houses to multi-family apartment complexes. The only place this market is going is up. And, yes, I do think everyone should own a tree house at some point in their life.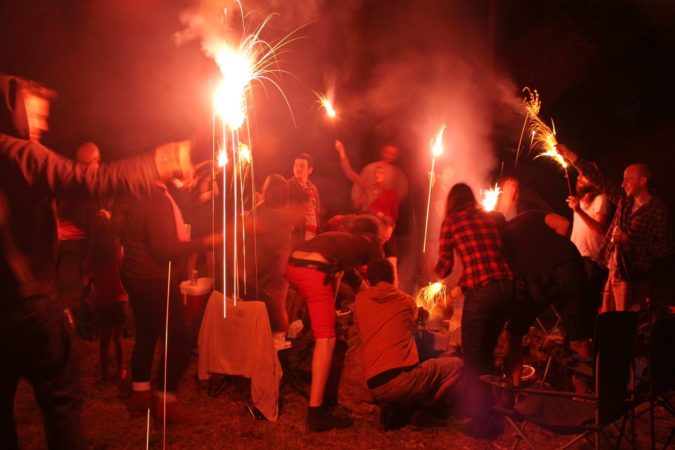 Utah's secret is out. Low unemployment and affordable living in Mother Nature's glorious backyard is causing people to flock to the stunning and prosperous state. Dubbed "Silicon Valley 2.0", many burgeoning start-ups are choosing to base their highly successful global businesses in Salt Lake City and the surrounding areas of Bountiful, Layton and Provo.
A booming population places additional pressure on available housing, thereby increasing demand and sale prices, reflecting market gaps or shortages. Bidding wars erupt over properties in coveted suburbs, with many listings being sold sight unseen via word of mouth.
It's therefore fortuitous to be the supplier (homeowner/seller) when demand is "through the roof". Utah property owners are currently sitting pretty with property demand, prices and equity on the rise.
Too Hot to Handle?
Unsold inventory, or lack of, determines a market's heat. Generally speaking, a market is considered "balanced" when properties are listed for four to six months. Less time suggests a seller's market and more time favors buyers. Once a market runs "hot", it's important to consider whether it has become overheated. Renters can refer to the rent versus buy calculator, determining the amount of time required to live in a home to deem it less expensive than renting, based on current buying and renting rates, historical and anticipated appreciation.
Muve It or Lose It – Muve Group's Tips for Buying "Hot"
1. Browse for "Intel"
Dedicate time and effort to understanding the local market(s) to avoid being rushed and/or falling in love with the first property viewings. Scrutinize daily local real estate listings. Tour open houses in shortlisted neighborhoods, as well as unfamiliar neighborhoods to determine what's important in terms of property style, design and nearby amenities and features. Gathering "intel" leads to informed decisions. Avoid attachment to any particular home so that serious issues aren't overlooked and heartache is avoided in the event of an offer being declined. We understand that this is far easier said than done.
2. Representation
A motivated agent is an invaluable asset within a "hot" real estate market. Be sure to choose an agent who is attuned to local property and is aware of homes as or before they're publicly listed, given their extensive connection to other agents. A savvy agent will also ensure client offers stand out in the event of a bidding war. Edward Krigsman is a Seattle-based broker with Windermere Real Estate – also working within a "hot" market. He advises opting for an agent with a track record of winning more than half of their offers.
Real estate agents are far from equal. It's worthwhile interviewing various agents before deciding upon who will represent you and your property needs. Establish what sets them apart. Trust and connection is paramount as buying or selling a home is a major financial commitment.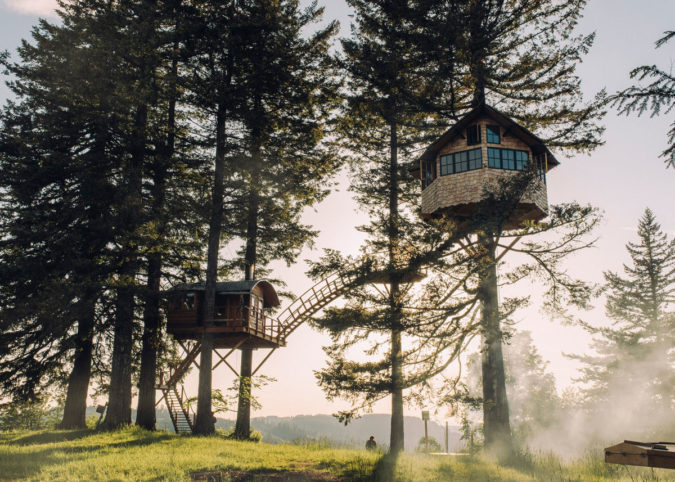 3. Embrace Imperfection
No home is perfect. A dated kitchen can spur some to hotfoot it out the door. Let them. That's less competition. Finishes and appliances can easily be updated. Changes to floor plans require demolition and construction, and location is literally set in concrete once a contract is signed.
Architectural styles and materials wax and wane. Stylistically, Mid Century Modern has been riding the crest of a great wave of popularity following decades of niche interest pigeonholing. Granite countertops are bowing out to modern manufactured materials such as poured concrete.
Compromises such as a smaller lot, living on a busier street or beside a commercial area could gain a foothold into neighborhoods you couldn't otherwise afford. Disclaimer: take the time to truly consider what may seem like a minor grievance that could escalate over time. Revisit potential properties at different times of day and night to gauge neighborhood light, noise and traffic.
4. Ducks in a Row
As with real estate agents, interview various lenders or mortgage brokers to ensure your financial needs are being met and then work toward obtaining pre-approved financing. Estimates will only stretch so far, allowing interest rate and cost comparison, but a "hot" market forces quick transactions. Don't miss out on a property due to a lack of preparation.
5. Close with Gusto
Shut the front door on your ideal property by offering to close quicker than the allocated period. Some sellers are highly motivated toward a fast sale, which could serve as the tiebreaker in your favor. Driven sellers also accept lower offers that include prompt, fuss-free closings. Real estate agents who have established relationships with reliable lenders can accelerate closing.
6. Waive Contingencies
If possible, waive as many contingencies as possible. Less is most definitely more in this situation, as overly demanding buyers lose within "hot" markets. An experienced local agent will expertly guide and advise you on what to include and exclude for strong positioning.
7. Go Beyond the transaction
Buying or selling a home can be stressful, given the financial commitment. Emotions can run high in the process. Some buyers pen personal notes to sellers, sharing what drew them to the home and how they plan to live in and respect the property. A heartfelt, human story behind a name on a contract can tug at heartstrings and set one offer apart from the rest. Disclaimer: this doesn't work in every situation but it is becoming more prevalent (and successful!).
8. Patience is King
In 2014, a typical homebuyer searched for 10 weeks and viewed 10 homes before deciding on a property. The current "hot" market could see buyers submit more than five offers before even being considered. DO NOT quit or make a bid out of desperation. Bidding too high or settling on a home you truly don't like will only manifest resentment. Wait!
Patience may leave you spending dead money on rent, but this may prove the best short-term solution if the market overheats. Searching for property throughout Utah's Fall and Winter seasons will weed out the competition, although the market will also slow as fewer homes are listed for sale.
Buying property NOW will result in cumulative equity, as Salt Lake City homes continue to appreciate from escalating demand for Utah property.
Connect with The Muve Group (801.474.2274) for all of your real estate needs.
www.themuvegroup.com
[contact-form][contact-field label='Name' type='name' required='1'/][contact-field label='Email' type='email' required='1'/][contact-field label='Website' type='url'/][contact-field label='Comment' type='textarea' required='1'/][contact-field label='Phone' type='text'/][/contact-form]