What do you envision when you think of your future? Your future can be extraordinary if you want it to be. And we can help you build it.
The question "where are you from?" is a conversation starter. It's like a script everyone's required to deliver whenever they come across another traveler. When you think of where you're from, you think of your home.
Finding home is so many different things to different people. Home can be walking around the house with cozy slippers and unkempt hair. Home is dancing to random music, a warm hug from your mother, any time of the day. It's reachable. It's something that's unlimited and free. Home is sleeping on your comfortable bed. A place to ride your bike, chat with neighbors. A place that feels like a story you'll say when people ask where it is that you are from.
It's our philosophy that your home should be a step up from the ordinary. Your home should make it easier to work, play, rest and connect with those that you love. A home designed for your extraordinary life.
These modern homes situated in the emerging community of Westgate, a neighborhood in Bluffdale, are designed and crafted to be the affordable, quality-built home designed to live up to your lifestyle.
Forward-thinking builder, Chocolate Homes, has thought of EVERYTHING. Complete with contemporary floor plans and a convenient, streamlined building process, buying your brand new home is a dream about to become a reality. With upgraded designer features like Euro cabinets, Quartz countertops, and LG Stainless Steel appliances, these homes are crafted with every detail of a designer life in mind, that take you out of the ordinary and into something exceptional.
We believe a well-designed home looks great and functions even better — it appeals to your senses and is perfectly in-sync with your lifestyle. Beautiful, oversized windows fill the entire space with light. Designer lighting, and premium hardwood laminate flooring give the space a sense of lightness.
In the mid-$300s, these homes are a fantastic value, given their location, ease of access to downtown, and offer more amenities than most. Westgate is located just north of Lehi and south of Salt Lake; a perfectly master-planned community in Bluffdale, Utah. At the point of the mountain, it features multiple new parks and a trail system. The project focuses on American patriotism and features street names, park names and monuments named after America's values and ideals. Great schools, churches and office parks are within minutes. The project is also surrounded by wonderful shopping, dining and entertainment. The new Outlets at Traverse Mountain are located just across the freeway and Thanksgiving Point and the Museum of Ancient Life, and IMAX theater are just around the corner.
It's important to love where you live. That's why we have invested more deeply in design than most. Through extensive customer and market research and working closely with the best architects and designers, we offer unique homes that you won't find anywhere else. It's an approach that appeals to your well-being personally and financially.
These homes are built for your extraordinary life.
The first of many extraordinary homes will be AVAILABLE on September 20th. We will be holding a Call For Offers on Monday, September 5th. Be sure to come take a tour, bring your earnest money and a letter of pre-approval to secure your chance of owning one of these amazing homes! Call me, Sean, at (801)913-3790 to schedule a time to view of these homes today!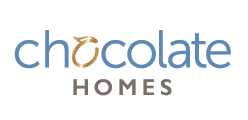 Who doesn't love a little Chocolate?
Check out Fact vs. Fiction When Buying New Construction

[contact-form][contact-field label='Name' type='name' required='1'/][contact-field label='Email' type='email' required='1'/][contact-field label='Website' type='url'/][contact-field label='Comment' type='textarea' required='1'/][contact-field label='Phone' type='text'/][/contact-form]