I bet you are wondering… Why is Mid Mod so popular anyways?
"Multipurpose became a catchphrase," and addressed the needs of modern life, stated author Cara Greenberg inMid-Century Modern: Furniture of the 1950's.
In case you don't know, and are too shy to ask, Mid-Century Modern = Mid Mod. This is an architectural, interior, product and graphic design that describes mid-20th century developments in modern design, architecture, and urban development. The time frame captured in this style is usually 1945-1965, but can also include the late 60's through the mid 70's. The era of the post WWII world inspired designers to produce organically shaped furnishings to decorate new homes. The architecture of this era is simple, quick, and used materials and technology from the war; it brought modernism to America's suburbs.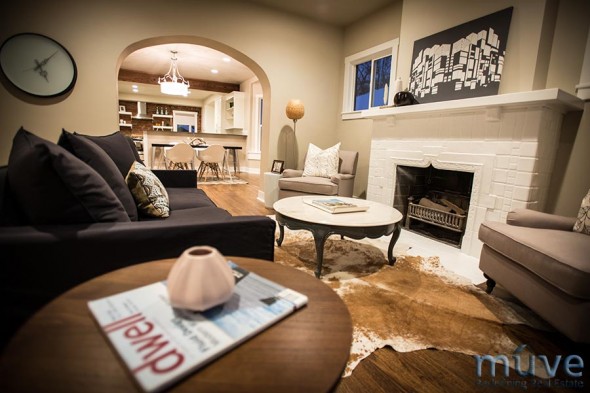 Function is as important as design, with an emphasis placed specifically on targeting the needs of the average American family. Mid Mod furniture is rearrangeable, interchangeable, nests, flexes, stacks, folds, and bends. Mid Mod designs are attractive to the eye with their simplistic but unique designs, as well as versatile.
In other words, Mid Mod just makes sense! After all, it is a style created to meet the needs of YOU! With the combination of technology, style, and ease you can't go wrong!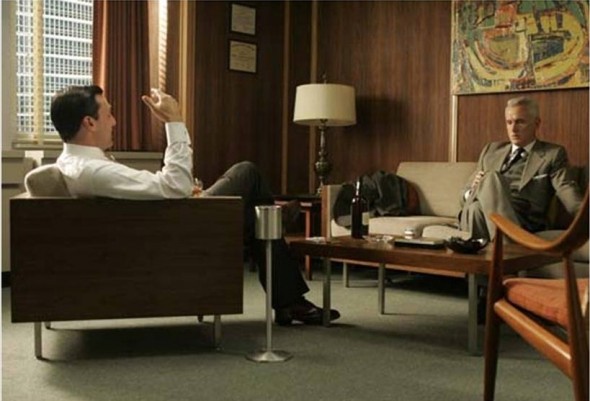 AMC's Mad Men uses Mid Mod designs on set (anyone else seeing the glamour?)
Want to Muve Up your current home? Visit Mid Mod Mom to get inspiration on how to turn your home into a Mid Mod dream. Or, start slow and add a great accent piece, like one of these Mid Mod couches to give some Mid-Century Modern flare to your home.
Check out our teams Mid Mod Muve Up
What is your favorite aspect of the Mid Mod style? Do you have any Mid Mod accessories already in your home? What ideas can you give our team for our next Muve Up project?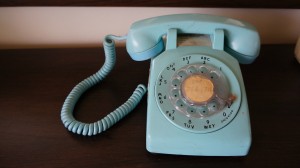 Give Muve a ring, to Muve Up today!