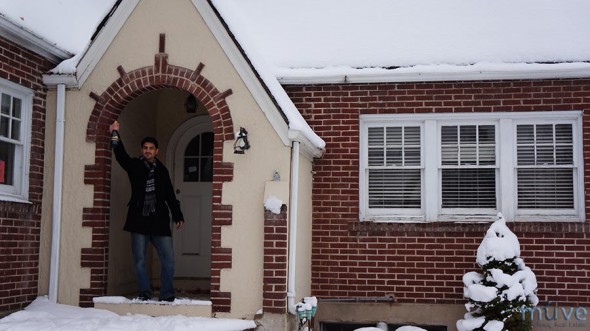 | Sold: $234,000 / Estimated Market Value After Remodel: $335,000 / 35 days |
| Listing compliments of Keller Williams Utah |
I recently had the pleasure of helping another good friend of mine find a fantastic home. This was a triplex that we actually had to offer on 3 different times. This post could go on forever about the trials and tribulations that we went through to get this place but here is a short summary: 3 offers on this property, 7 failed offers on other properties, countless homes shown, 77 days under contract (30 days is the average), 16 months of searching, worked with three different loan officers and to top it all off we actually closed on the elusive 203k loan (rehab loan). If that doesn't blow your mind then I don't know what will. I have to throw a shout out to my amazing client Jason for having the patience that he did. Most clients would have been frustrated and bailed or settled for a less than perfect deal.
Now let's dive into the juicy part of the deal…the numbers. For those of my friends who are in a position to do so, I like to find them properties that they can keep for life and allow them to live for free or even have positive cash flow. That does mean you have to be a landlord and have some roommates but in most cases the juice is worth the squeeze. Low mortgage rates allow for awesome cash flow potential right now and I love finding these deals. Here is a break down of Jason's numbers:
Mortgage Rate = 3.0%
Term = 30 Years
Payment = $1,950/ month
Projected Gross Rents = $2,600/ month
Projected Net Cashflow = $400/ month
Total Initial Investment (Down Payment)= $9,935
Purchase Price (Net) = $230,000
Repairs Needed = $70,000
After Repaired Appraised Value = $332,000
Equity = $32,000
Basically what all this means is that he has less than $10,000 into the property and with $400 a month in positive cash flow he will have all his initial investment that he put into the deal back in his pocket after only 2 years. I have read and learned a ton about investment properties and all those books and gurus can't be wrong. The rule of thumb is that if you can get all your initial investment back in 2 years or less then it's a great deal. All that and Jason will be living for free! We didn't even calculate that into the equation. Overall, he walked into equity, will live for free, gets $400 in net cash flow a month and the property will be fully remodeled as well. Did I mention this was a great deal?
It may seems like the hard part is over, but it's not. It has only just begun. With the help of the Muve team Jason will be doing an extensive remodel on the property to the tune of $70,000. Jason is using our team or contractors to accomplish this and everything should be complete in about 2 months. He will finish the two basement units first to get renters in them and then finish off the nicest unit last that he will live in with some roommates.
If you want a deal like this contact Matt 801-243-7006